Why FOREX?
If you have a $100,000 saving to embark on a business, would you risk in a venture that trades in physical goods?
If so, your $100,000 would probably entitle you to a minor share-holding in an on-going business.
Your venture will have to face stiff competitions and escalating costs among other business challenges to become/remain profitable.



Forex trading offers unprecedented advantages and benefits.
The risks/rewards of Forex trading is also unmatchable when anyone can start trading with as low as $100!
If you are facing obstacles and limitations in your investments, you will find opportunities and freedom in Forex.
It pays to master a skill in Forex trading.
Why Forex? Here are the reasons:
Less is More:
Analyzing countries is easier than companies

.

There are

only 7 major currency pairs versus

over 8,000 stocks listed on the NASDAQ

and NYSE combined

as an example to focus on.

24-hour trading:
The Forex market is open literally 24 hours a day, and only closes during weekends

.

Traders benefit from the ability to

respond to breaking news immediately, day and night.
Trade from anywhere in the world
A computer/PDA with an Internet connection

is all

you need

to execute a trade

with your

Forex

account

.
Superior market liquidity:
More than

four

trillion

dollars are traded every day in the FX market. The

sheer volume of this market helps ensure price stability

and instant execution

, as well as less gapping and price slippage

and makes it difficult for insider trading.

Narrower dealing spreads:
Normal bid/ask spreads

are five pips or less, much tighter than a typical stock

transaction.
No up

-

tick rule

and expiry date

:


Bear or Bull? Who cares!

Itís easy to establish

and profit from

both short and

long positions.
Increased leverage:
The Forex market allows for high-leveraged trading. This means that you can trade with large amounts of currency by using only a fraction of the amount.

Instead of the usual 2:1 leverage for stocks, a

1

00:1 leverage

in Forex will allow

you

to

trade up to $100,000 in the market by only putting up $1,000 of your own money

.

No fixed lot size:
The standard lot size is 100,000 units. Most brokers offer mini-lots of 10,000, and some let you trade micro-lots of 100 units. The variable lot size is an excellent money management tool for the trader sand allows the new traders to increase/decrease trade sizes.
No commissions or fees:
Overall, FX has much lower

transaction costs than equities or futures, an important point for active traders.

Ideal for Technical Trading:


The strong trends that foreign currencies develop are a significant advantage for technical traders. Unlike stocks, currencies rarely spend much time in tight trading ranges and have the tendency to develop strong trends. Over 80% of volume is speculative in nature and, as a result, the market frequently overshoots and then corrects itself.
Ease of entry:
You do not have to be rich to trade in the Forex market. You can open a Forex live account with Fxprimus for as low as US$250 and start trading with micro lots.
Superior ROI:
Best potentials for return in up and down markets.
Note: Forex trading involves substantial risk of loss and is not suitable for all investors.
It is also interesting to note that Singapore is the World's 4th Largest Forex Centre.

Forex trading is simple but not easy.
Forex is simpler when compared to other financial instruments because you only need to master, manage and monitor a few major pairs of currencies that you are interested to trade.
However it is not easy to trade profitably.
Do you think that you will stand a chance trading against the professionals in dealing rooms and their automated trading systems?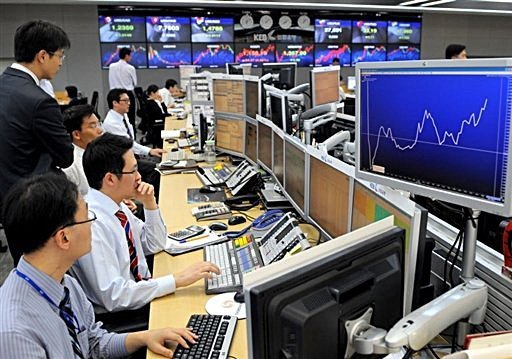 The secret to all trading is that prices will either trend or range. That's all to it. It is really that simple but clearly not that easy.
The 2 discrete properties of price require diametrically opposite mind-sets and money management techniques. Knowing when to apply each is what makes trading so difficult.
Fortunately, the FX market is uniquely suited to accommodate both styles, providing either trend or range traders with opportunities for profit.
The basic mind-set of the trend trader is "I am right or I am out".
The rule of thumb is that trader should never risk more than 2 to 3 percent of their capital on any given trade.
On a $10,000 account trading 100,000 unit standard lots (at $10 a pip), that means stops as small as 20 to 30 pips behind the entry price.
For the beginners, your trading capitals can be substantially reduced to a tenth or $1,000 for trading the mini lots (at $1 a pip) and to a hundredth or $100 for trading the micro lots (at 10 cents a pip).
The FX market is not only the most liquid market in the world, it is also the most fluid since the market trades 24 hours per day 5 days a week, it eliminates much of the gap risk found in exchange based markets.
For the technically oriented trader, one of the great aspects of the FX market is that unlike the stock market, which contains thousands of equities, the FX markets trades only 4 major pairs and 3 commodity pairs of currencies.

Trading the major pairs:
GBP/USD: Because the UK economy is approximately one-tenth the size of those of the US and EU, liquidity in the pound can be a problem. That's why the GBP/USD will often move several hundred points per day as traders scramble to either cover or establish positions.
USD/CHF: The Swiss franc takes its place among the four majors because of Switzerland's famed neutrality, fiscal prudence, and long history of safety. At one time, the Swissie was physically backed by gold. In time of geopolitical turmoil, or economic recessions, traders flocked to the Swiss franc as a liquid safe haven for assets.
EUR/USD: The largest major pair and the most liquid financial instrument in the world is the EUR/USD. This pair turns over almost $1 trillion per day in volume as trading proceeds from Tokyo to London to New York.

Is there such a thing as the Holy Grail of trading?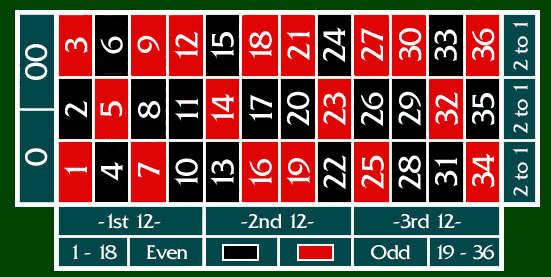 The reason why the casinos are always profitable in the long run is because the house has the edge and the consistency over the players in the pay outs of their games.
As an example, every roulette spin gives the same odds of winning (5.26% on every bet you place on the table for a double zero roulette) in favor of the house.

Hence, the traders who do not have a statistical edge in their trading plans or are not consistent in their trading rules are no different from the casino players who will become the ultimate losers.

The only way to become a profitable trader is to be consistent in his/her trading based on a well tested plan with a winning edge.
Unlike most Casino games of chance where past events have no influence on future outcomes, the Forex market is fairly predictable based on the study of trends and price patterns.
Fortunately, technologies that were once available only to organizations who can afford them are now freely available.
The MT4 trading platform is one example that helps level the playing field between the institutions and retail traders like you and me.
The keys to trading profitably in Forex is to trade consistently with a profitable strategies that include money management.
I hope my short video on How to profit from the Forex market in both ranging and trending market conditions would also help to convince you to trade smart and not hard, if you can make use of EAs or Expert Advisors to automate your profitable trading.
Come trade with me:
As a profitable trader and developer of MT4 EAs, I will be delighted to share with my traders and Affiliates, my trading knowledge.
I can also help you to translate profitable trading rules into EAs that you can tweak to stay relevant with market conditions.
This is a win-win proposition because if you are profitable with your trading, I too will gain from the increasing trade volume as an Fxprimus Introducing Broker.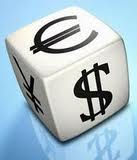 YES to Foreign Currency Trading?
If you are convinced that the Forex market is where you want to trade, then the next thing you want to do is to decide on a broker who is committed to protect your interests.
Hence, the 2 key considerations for choosing your brokers:
Independently Administered Segregated Client Accounts
ECN/STP-STRAIGHT THRU PROCESSING

If you wish to learn to trade the market, the time to start is now.
While you learn to trade on a practice account, you can start building up some reserves.
Only fund your live account with money you can afford to lose.
After you have gained the confidence to trade well, you can then proceed to trade with real money.
Find out Why FXPRIMUS is my choice for broker?