Why FXPRIMUS?
"Some men see things as they are and say 'Why?'
I dream things that never were and say 'Why not?'"
- George Bernard Shaw.
When it comes to Forex trading, the broker that you choose to trade with can make or break your success.
There are two major factors other than low spreads to consider when choosing a broker for your Forex trading.
The first consideration is that most MT4 brokers operate as market makers.
As market makers, they will trade against you to their advantage!
They are the counter parties to your trades so that they can profit from your losses.
You just have to trade on both the practice server and live server to realize that while you can make money with your practice account with some brokers, it won't be the same with your live account.
Please visit

Holy Grail for proof.
Non-dealing desk brokers on the other hand offer every trader, big and small, equal access to the inter-bank market.
The rates, bid and ask prices on a non-dealing desk platform are not those set by an individual broker but those derived from active trading between participating banks, institutional investors, FCM's and individual traders.
The process itself makes every trader, regardless of size, an independent market maker.
Hence, a good way to determine if your Forex broker has a dealing desk - be it a human or a computer, is that it requires you to have separate accounts to trade standard, mini and micro lots.
This distinction makes it easier for the market making broker to target the accounts that they can trade against.
The ECN brokers are like an inter-bank brokers. They consolidate bank quotes and show you the best bid & offers available. They do NOT trade against you or manipulate the price. They just take commission and operates like a toll-gate keeper.
My recommendation is to choose a broker with genuine STP or straight thru processing that operates like an ECN (Electronic Communication Network) if you want to seriously make money in Forex.
Indeed, Fxprimus offers its traders the option of an ECN Premiere Account.
An account with Fxprimus' fixed, variable or ECN option also enables the trader, the flexibility to trade any lot sizes, be it standard, mini or micro.
The second consideration is the safety of your funds.
You just need to google to find horror stories of clients losing their hard earned money to unethical brokers.
The problem is that many brokers do not segregate their clients funds and hence, their clients' money is at the sole mercy of these brokers.
Brokers which have large 3rd parties to manage client funds keeps their senior management and owners from the possibility of dipping their hands in client funds to "borrow" to cover Losses.
Fxprimus, is the Industry First, to have a 3rd party administrator to manage and administer their client funds. The administrator - NinetyEast Financial appoints directors to sit on the board of Fxprimus to ensure good corporate governance.
Fxprimus' annual audits is performed by world-renowned firm, Ernst & Young.
The FXPrimus Trust Account option offers the traders, the ultimate in the safety of our funds.
If you want to sleep well, you should insist on a broker that has an independent third party fund administrator to monitor the flow of client funds.
Other Considerations: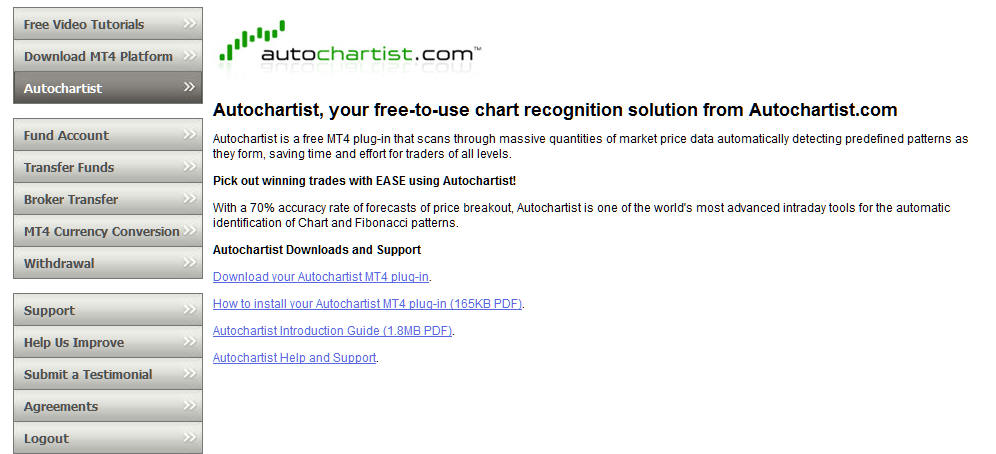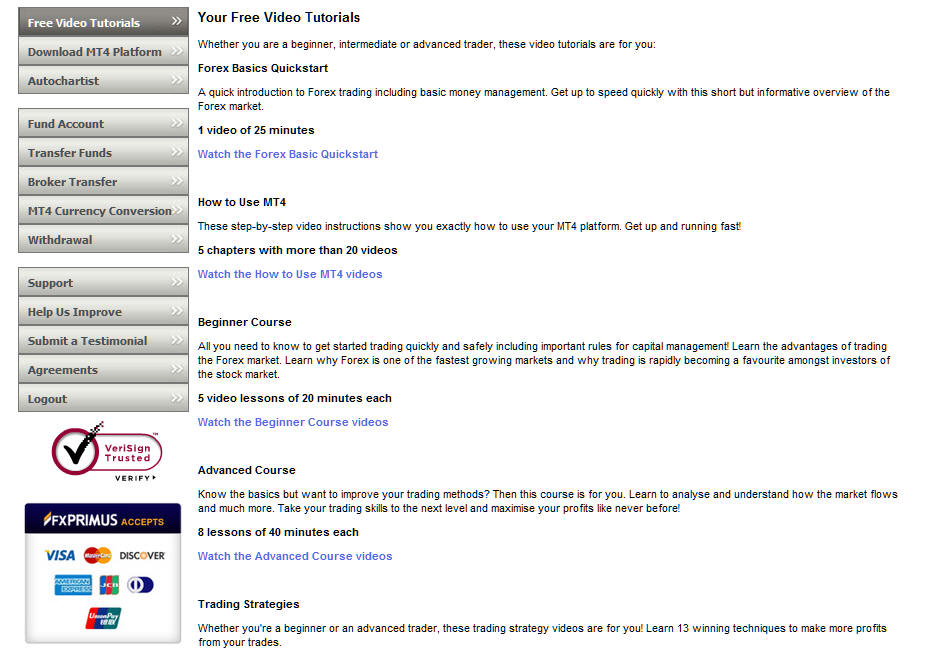 The best quality tick data comes from your broker's live server, but unfortunately most brokers don't supply it.
Unlike most brokers which provide different price data to their Practice and Live accounts which can lead you astray and cause you to stumble, you can rely on

to provide the same price feeds for your testing and live trading.
You also have the ease and convenience of the E-wallet and a reloadable
debit card for the management of your funds.

Here are the 21 reasons why you should trade with Fxprimus:
YOUR TRADING FUNDS ARE SAFE WITH US

OUR ACCOUNTS ARE SEGREGATED

WE ARE REGULATED BY FINANCIAL SERVICES COMMISSION (FSC)

WE ARE A TRUE NON-DEALING DESK

WE ARE NOT A MARKET MAKER

24 HOURS LIVE SUPPORT

VERY LOW SPREADS, AS LOW AS 1 PIP

NO REQUOTES AND SLIPPAGES DURING NORMAL MARKET VOLATILITY

LEVERAGE OPTION UP TO 1:500

WE WELCOME ANY TRADING STYLE

OUR MT4 PLATFORM IS FAST & EFFICIENT

EXECUTABLE SPREADS

ALL TRADING SIZES (MICRO, MINI, STANDARD) IN 1 ACCOUNT

WE ARE AUDITED BY ERNST & YOUNG

TRADING FUNDS ARE DEPOSITED INTO BARCLAYS BANK PLC

OFFSHORE TRADING ADVANTAGES FROM MAURITIUS

WE ARE SYARIAH COMPLIANT

ITS ONLY USD$100 TO OPEN AN ACCOUNT

OPTION OF 4 OR 5 DECIMAL POINTS

VERY USER FRIENDLY MEMBERS AREA

WE GIVE FREE EA HOSTING

PREPAID FXPRIMUS DEBIT CARD

FOR FAST, EASY AND WORLDWIDE DEPOSITS AND WITHDRAWALS
Find out how you can Earn Lifetime

Unlimited Residual Income!
Simply put,

stood out among other brokers, by providing a level playing field for traders to compete in the market.

If you are new to Forex, you can get started today by signing up for a FREE Practice Account at

.
Please conduct your due diligence before your decide to trade with real money with any broker.