The Wolves in Sheep's Clothing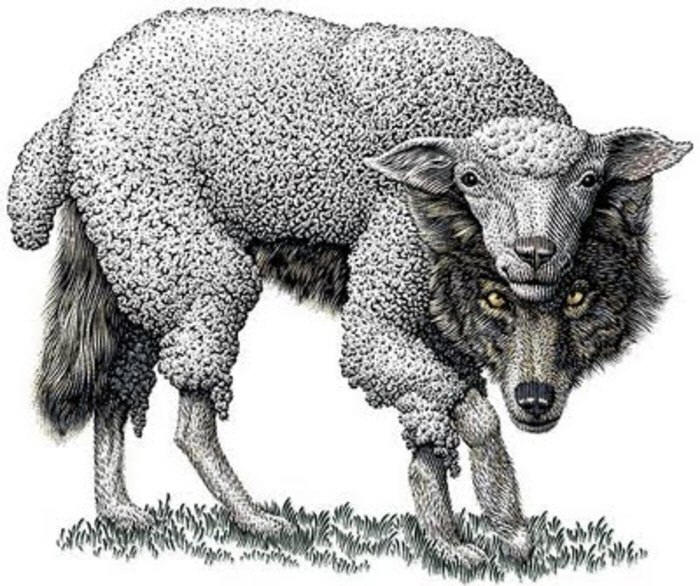 The intention of this article is to warn of the dangers of distorted teachings of the Holy Bible.
Jude 1:3-4
Dear friends, although I was very eager to write to you about the salvation we share, I felt compelled to write and urge you to contend for the faith that was once for all entrusted to God's holy people. For certain individuals whose condemnation was written about long ago have secretly slipped in among you. They are ungodly people, who pervert the grace of our God into a license for immorality and deny Jesus Christ our only Sovereign and Lord.
Ever since the beginning of church history the Bible warns us to watch out for false prophets who come to us as wolves in sheep's clothing.
In Matthew 7:13, many chose to enter the wide gate and broad road that leads to destruction because it is the easier choice to follow.
This explains why many are drawn to preachers who paint a rosy picture that following Jesus is effortless or teach a "name-it-and-claim-it" type of gospel.
Often, it is not what the false prophets say that is the problem but rather what they omit that leads to the deceptions.
Their tendency is not to preach the whole context of scripture and suppress the parts that don't tickle the ears.
Matthew 7:14 tells us that it is not going to be easy to enter the small gate and follow the narrow road that leads to life (heaven), and there is no reason to believe otherwise.
We are also not to be taken in by the charisma of the preachers or the sizes of the church for these are not the fruits that are defined in:
Galatians 5:22-23
Gal 5:22 But the fruit of the Spirit is love, joy, peace, forbearance, kindness, goodness, faithfulness,
Gal 5:23 gentleness and self-control. Against such things there is no law.
In Revelation 2:8-11, the poor Church of Smyrna is the Church that Jesus loves and comforts.
Rev 2:8 "To the angel of the church in Smyrna write: These are the words of him who is the First and the Last, who died and came to life again.
Rev 2:9 I know your afflictions and your poverty--yet you are rich! I know about the slander of those who say they are Jews and are not, but are a synagogue of Satan.
Rev 2:10 Do not be afraid of what you are about to suffer. I tell you, the devil will put some of you in prison to test you, and you will suffer persecution for ten days. Be faithful, even to the point of death, and I will give you life as your victor's crown.
Rev 2:11 Whoever has ears, let them hear what the Spirit says to the churches. The one who is victorious will not be hurt at all by the second death.
Hence, the popularity of a preacher or a large and prosperous church may not be a true measurement of a congregation blessed by Jesus.
Matthew 7:21-27 teaches us that the way to remain in Christ is to seek and do the will of God and not simply believing and following the teachings of men who may be the wolves in sheep's clothing.
We are told to be grounded strongly in the scripture so that we will not be easily swayed by the false teachings.
2 Timothy 3:16-17 All Scripture is God-breathed and is useful for teaching, rebuking, correcting and training in righteousness, so that the servant of God may be thoroughly equipped for every good work.

Deceiving the Elects
John Burton in his posting on "Have you fallen for the false grace message?" says this:
"A false-grace doctrine is a drug—a poisonous sleeping pill that feels freeing, relaxing and euphoric. Yet the false-grace overdose that's occurring in churches all over the world is resulting in people's careless, self-focused slumber that they will, one day, fail to awaken from.".
Can the preaching of Hyper Grace be wrong if it is drawing thousands of people to churches?
The preaching of God's grace is commendable and we can rejoice with those who have been saved and blessed.
However, there are also negative reports from this "Jesus has done it all/more grace and less judgment/effortless success" kinds of theology taking roots in the churches.
"God is such God!! God is ALMIGHTY not just in name and NOT just in Spirit. GOD is Almighty that he choose Church leaders to preach his loving and blessing side to all of us Christian so that SATAN has no power over what is ours!!" is a quote from a Hyper Grace church-goer, a typical example of the result of false teachings.
You'll will understand why I write this article after you have read Is God an ATM.
While it is true that salvation is by grace alone through faith in Christ as in:
Romans 3:28
"For we maintain that a man is justified by faith apart from works of the Law.,
the point of one's salvation must not be the end but the beginning of a Christian walk with Christ.
Take head that we are warned to bear fruits in:
Luke 3:8-9
Produce fruit in keeping with repentance. And do not begin to say to yourselves, 'We have Abraham as our father.' For I tell you that out of these stones God can raise up children for Abraham. The ax is already at the root of the trees, and every tree that does not produce good fruit will be cut down and thrown into the fire."
God is our Lord and not our servant. We are saved by grace to do God's work and not for Him to do our biddings!
When we place prosperity instead of simple humility and love for others as the Gospel, we are not truly following Jesus, who sought a simple life and ultimately gave up all.
The Gospel is also about giving up our pride to acknowledge we are sinners needing God's grace alone.
Ten Bible Verses Prosperity Gospel Preachers Need to Stop Misusing
Contrary to what the Bible teaches, Radical or Hyper Grace teachers:
Ignore Jesus' call for His followers to walk in wholehearted commitment with Him
John 14:21 Whoever has my commands and keeps them is the one who loves me. The one who loves me will be loved by my Father, and I too will love them and show myself to them.
Preach on forgiveness without the need for repentance
Revelation 2:5 Consider how far you have fallen! Repent and do the things you did at first. If you do not repent, I will come to you and remove your lampstand from its place.

Emphasize on the receiving of God's blessing on their circumstances without any conditions.
Eph

esians

2:10 For we are God's handiwork, created in Christ Jesus to do good works, which God prepared in advance for us to do.
They come up with some kind of theological system they are comfortable with and then forcing the Scriptures to fit their interpretations.
Jude 1:3-4 is a timely warning for the body of Christ today.
When the grace message is distorted, it can cause one's spiritual life to becomes blurred. In fact, there is no spiritual battle more significant in the church today than contending to keep the grace message faithful to the Scripture.
The fact is that under grace, one has an even greater obligation to God than under the Law:
Luke 12:47-48 "The servant who knows the master's will and does not get ready or does not do what the master wants will be beaten with many blows.
But the one who does not know and does things deserving punishment will be beaten with few blows. From everyone who has been given much, much will be demanded; and from the one who has been entrusted with much, much more will be asked.
Revelation 3:1-3 "And to the angel of the church in Sardis write: 'The words of him who has the seven spirits of God and the seven stars. "'I know your works. You have the reputation of being alive, but you are dead. Wake up, and strengthen what remains and is about to die, for I have not found your works complete in the sight of my God. Remember, then, what you received and heard. Keep it, and repent. If you will not wake up, I will come like a thief, and you will not know at what hour I will come against you.
Some eye-opening videos and articles on the root and the danger of the Hyper Grace movement are at https://www.youtube.com/watch?v=HkEcXE1wDtA
https://www.youtube.com/watch?v=I7ap1pt5Qqg
http://www.cwm.org.au/3/10-62/23-8
https://www.raptureready.com/soap2/wasson136.html
http://www.828ministries.com/articles/Joseph-Prince-Mangles-the-by-Anthony-Wade-Faith_God-140912-314.html
http://www.letusreason.org/Popteach56.htm
http://www.thepathoftruth.com/false-teachers/joseph-prince.htm
The surest way to become a victim of distorted doctrine and easy believism is to think that it is not dangerous.
This is because, the more the distorted teachings are being spread, the less will be the fundamental teaching on sin, holiness, the wrath of God, and judgment to come, be understood by the Elects.
We must be especially careful when we come across teachings that are half the truth.
A half truth is more dangerous than a whole lie because it makes it even harder to tell the difference between the two.
In order to discern the truth from falsehood, we need to:
1. Love the truth by prayerfully studying God's word diligently (Acts 17:11; 2 Tim. 2:15).
2. Examine every doctrine and practice before we accept it (2 Cor. 13:5).
3. Let God's word be the standard for all our spiritual decisions (Gal. 1:6-9; 2 Tim. 3:16-17; 2 John 1:9)
2 Timothy 4:3-4
For the time will come when people will not put up with sound doctrine. Instead, to suit their own desires, they will gather around them a great number of teachers to say what their itching ears want to hear. They will turn their ears away from the truth and turn aside to myths.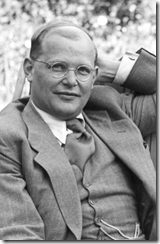 The Christian martyr Dietrich Bonhoeffer said about grace in his classic book, "The Cost of Discipleship":
- "Cheap grace is the grace we bestow on ourselves. Cheap grace is the preaching of forgiveness without requiring repentance, baptism without church discipline, Communion without confession... Cheap grace is grace without discipleship, grace without the cross, grace without Jesus Christ, living and incarnate."
- "Costly grace is the gospel which must be sought again and again and again, the gift which must be asked for, the door at which a man must knock. Such grace is costly because it calls us to follow, and it is grace because it calls us to follow Jesus Christ. It is costly because it costs a man his life, and it is grace because it gives a man the only true life. It is costly because it condemns sin, and grace because it justifies the sinner. Above all, it is costly because it cost God the life of his Son: 'Ye were bought at a price', and what has cost God much cannot be cheap for us. Above all, it is grace because God did not reckon his Son too dear a price to pay for our life, but delivered him up for us. Costly grace is the Incarnation of God."
We are not saved by a casual profession of faith. We are not saved by simply praying the Sinner's Prayer. We are not saved by the mere signing of a card or walking an aisle.
We are saved by a living and active faith as in James 2:14-26.
The gift of salvation by grace alone through faith is so much more than simply mouthing the words "Jesus is my Savior".
Jesus also needs to be our Lord!
There's no such thing as loving Jesus without seeking to obey His Word.
A gift that is not treasured by the recipient can be easily misplaced or lost.
"The grace that does not make a man better than others is a worthless counterfeit. Christ saves His people, not IN their sins, but FROM their sins. Without holiness, no man shall see the Lord."
-Charles Spurgeon

The goal of preaching is faithfulness to God, not crowd appeal.
Some churches water down, or avoid preaching sin, repentance, or the fear of the Lord in the hope of not offending or securing an audience.
They may have forgotten the gospel truths, but it doesn't follow that we should.
What if the''Once saved, Always saved' dictrine is wrong?
Is God and ATM?
Did Judas Repent?