Singapore Population White Paper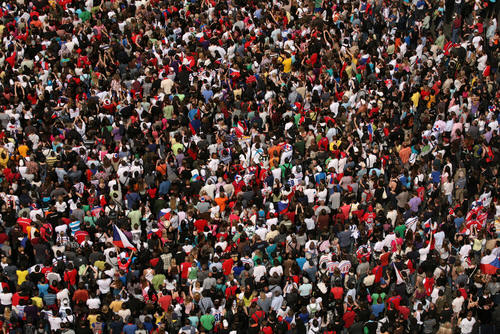 Leaving the overcrowding aside, the main reason why ordinary Singaporean are generally opposed to the shoring up of the population to 6.9 million by 2030 with new immigrants is that they get to enjoy the benefits and more, without the same sacrifices of the Singaporean who have spent their life-time building up the nation.
Do you want these numbers to grow further?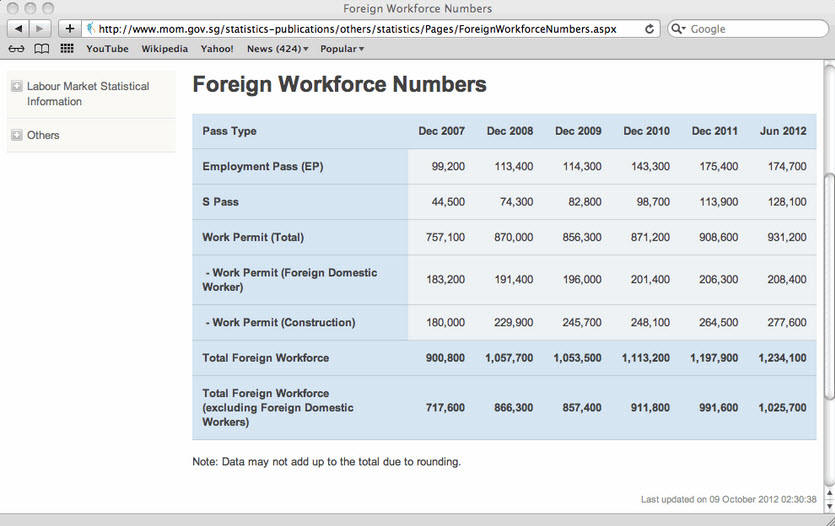 It is my hope that the government of the day will do much more to ensure that only the very deserving will get to become Citizens and PRs.
Striving to sustain economic growth and working backwards to decide on the population base required to support this growth, will result in a substantial increase in population and a worsening of quality life.

It is more palatable to us Singaporean, if the policy makers would determine an optimal population first and then look at ways of sustaining the growth of our GDP.

Food for thought by former civil servant Ngiam Tong Dow on why Singapore should just aim to be a solid "second-upper" city at http://ifonlysingaporeans.blogspot.sg/2013/01/forget-first-world-hype.html .

According to page 5 of the Population in Brief 2012 document produced by the Department of Statistics of Singapore:
Singapore's resident total fertility rate (TFR) was 1.20 in 2011 and has remained below the replacement level of 2.1
for more than 30 years.
The declining trend in TFR is due to the following key factors:
• More people are staying single or getting married later, and
• Married couples are having their first child later and having fewer children.
Bringing in immigrants to shore up our workforce can only alleviate the symptom but will not arrest the cause of declining TFR if our living conditions remain unfavorable to marriages and child births.
An economy that is over-dependent on foreign labor will become even more dependent if it is allowed to continue.
We don't want the widening of our income gap, an increase in cost of living, a decline in the quality of our life and a threat to our common identity.

The government could have done better and should do much more to help Singaporean reproduce ourselves for a better and more liveable Singapore.
It is unwise to sacrifice social cohesion for the sake of economic growth.