Passive Income
Does passive income really exists or is it just a myth?
Wikipedia defines passive income as "income received on a regular basis, with little effort required to maintain it."
The answer is a definite YES, if you are one of those individuals who are already receiving good rentals from properties and/or dividends from blue-chip investments.
What about the majority who do not yet have the wealth to begin with?
Well, think of artistes like Elvis Presley whose estate continues to receive royalties even after his demise, and you will agree that passive income is not a myth.
While few of us are as talented as Elvis or Sandra Bullock, the good news is that anyone can enjoy a passive income if we are prepared to put in the effort in the right place and time.
The Internet has opened up ample opportunities and leveled the playing fields for individuals to compete with the "big-guys".
My journey:
I chose to start building passive income some years ago instead of continuing with my job as an IT professional after realizing that my active income will cease if and when I have to stop working.
Automating my trading in the Forex market and earning referral commissions as an Fxprimus IB are 2 of my passive income sources.
Now that I am a successful passive income earner, I hope many more will take up the challenges.
It is never too early to make good use of your God-given talents to start building pipelines of income for your future.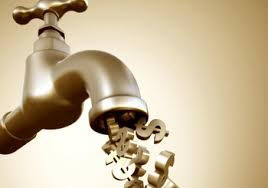 Like all ventures, it takes great effort to begin with. The passive income would arrive in trickles initially but rest assured that they will grow over time.
You will be thankful when these streams of passive income are there for you to enjoy during your retirement years.
Psalm128:2 - You will eat the fruit of your labor; blessings and prosperity will be yours.