Luke 6:38 - give, and it shall be given unto you...




AGAPE RSS
AGAPE.com is visited:


times.
Free Gift of Salvation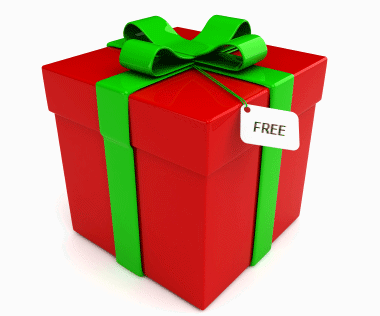 Before I came to know Christ, the religions I knew were invariably men trying to reach up to God instead of God reaching down to men.
My subsequent realization that it is the receiving from God, not the giving to God causes me to share with gratitude, the same Good News of salvation with others.

Like other Christians, I have struggled over the issue of whether salvation is a gift or a reward?
If it is a gift, it means that all I have to do is to accept it without justification.
But if it is a reward, then it implies that I need to do more than just acceptance to deserve the salvation.

While the world has taught me that there is no such thing as a free lunch and that it is just too good to be true for eternal life to be freely given as a gift, the Word teaches me otherwise.

A study of Ephesians 2:8-9 For by grace are ye saved through faith; and that not of yourselves: it is the gift of God: Not of works, lest any man should boast, have shown me that:
1. Salvation is by grace. It is God's unilateral gift to man.
2. Salvation by grace is made possible through the faith in Christ.
3. Salvation cannot be of man's works.

Hence the way to receive the free gift of salvation is to simply repent, believe, and be saved through faith as in Romans 10:9 "If thou shalt confess with thy mouth the Lord Jesus, and believe in thine heart that God hath raised him from the dead, thou shalt be saved."

While this grace of God's unmerited offer of salvation is free to all, it came at a great price - the sacrifice of God's Son, Jesus Christ on the cross for our sins.

Christmas began in the heart of God. It is complete only when it reaches the heart of man.
The ultimate gift of His son, just as many other special gifts, is only truly complete when it is accepted.

The Holy Bible tells us that it is not the thieves, the adulterers, the murderers, the homosexuals, not even the blasphemers that have difficulties receiving a Savior into their lives.

Ironically, the self-righteous are the ones that tend to reject the free gift of salvation (See Matthew 9:13).
Are you one of them?

I wish to thank a dear sister for sharing with me Mark 3:28-29 Verily I say unto you, All sins shall be forgiven unto the sons of men, and blasphemies wherewith soever they shall blaspheme:
But he that shall blaspheme against the Holy Ghost hath never forgiveness, but is in danger of eternal damnation:

I shall try to be more careful and specific in my future postings. Thank you once again.

Another issue that I had struggled with is the question of "Can I lose my salvation if I continue with my sinning?".
Hebrew 10:26 For if we sin wilfully after that we have received the knowledge of the truth, there remaineth no more sacrifice for sins,
and
1Peter 1:9 Receiving the end of your faith, even the salvation of your souls.
are very clear about the need to refrain from deliberate sinning and to maintain our faith until the end.
The notion that a professed believer can do absolutely anything and not get into the most serious spiritual trouble is a dangerous and an un-biblical one.
James 2:19 Thou believest that there is one God; thou doest well: the devils also believe, and tremble., tells us that believing in God is not just an intellectual assessment.
On the contrary, true faith always produces results (James.1:4-26).
When a person turns away from God, faith suffers, dims, and eventually, if the apostasy is prolonged, faith can be quenched.
Through sin and self-indulgence and refusal to live for God or respond to God and repent at His inevitable discipline, a person can turn away from Jesus in his/her heart, and, if taken to extremes, such sin can "bring forth death", the death of faith.

James 1:14-15 But every man is tempted, when he is drawn away of his own lust, and enticed. Then when lust hath conceived, it bringeth forth sin: and sin, when it is finished, bringeth forth death, is as clear as it can be on the consequences of deliberate sinning.
So it is not sin per se that causes a person who was once a believer to be estranged from God.
Rather it is the surrender to sin which eventually results in the loss of salvation.
What a loving and righteous God we have!
He has reached down and sacrificed for us the most precious gift that could be given, His own Son our Lord, that we might be saved.

But He will not, no, given His perfect righteousness, He cannot grant eternal life to those who reject that gift and spurn that sacrifice.
Only those who are truly believers in Jesus Christ are saved.

"Only one life, 'twill soon be past,
Only what's done for Christ will last."
―

C.T. Studd